One of the foremost behaviors of newborns is sucking, either nutritive in which newborns acquire nourishment or non-nutritive which is a self calming mechanism facilitated by the use of pacifiers. However, the lasting effects of the non-nutritive sucking have not been investigated until recent decades [1]. A 1986 investigation into the dental health of four year-old children in Skaraborg county concluded a rate of cross-bite being five times higher in children with previous pacifier sucking habits than those without [2].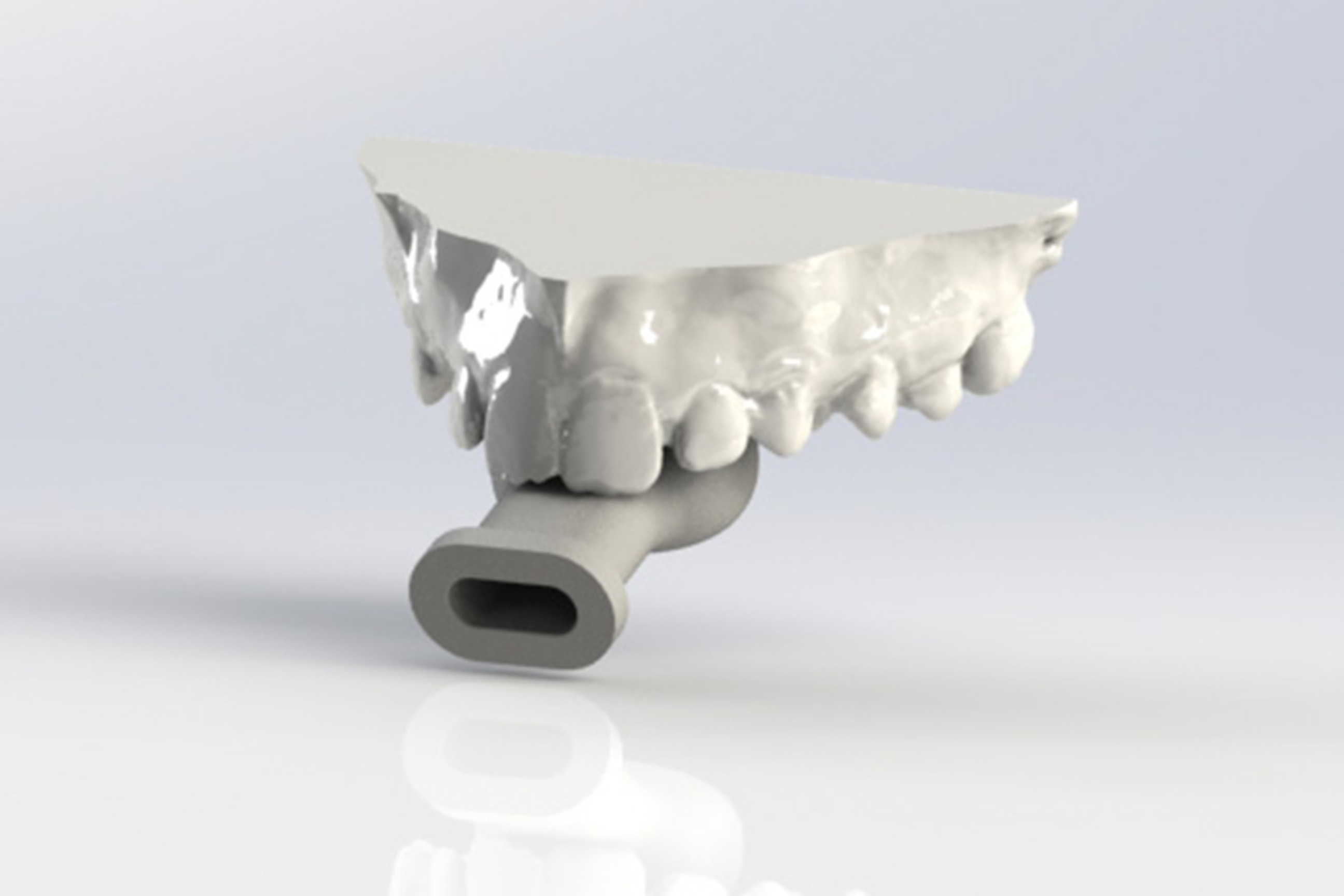 During sucking, the infant's mouth undergoes a series of peristaltic positions to assist in changing the nipple or pacifier bulb into a swallowable configuration. (1) The infant first uses its tongue to push up the center of the bulb against the mandibular alveolus and teeth. The tongue then ungergoes a wavelike motion from the tip to the back, engaging the pacifier or nipple as it goes. (2) The seond motion is when the tongue tip folds and compresses the pacifier bulb. (3) The bulb has two options at this point, to collapse and fold or to expand compress itself against the upper palate. The tongue enters its third position and "craddles" the bulb as much as it can. (4) As intra-oral pressure peaks, the tongue undergoes a final motion in which it engages the sides of the bulb and continues to deform the bulb.
To reduce the possibility of future dental issues in infants, caused by non-nutritive sucking, pediatric dentist, Dr. Dave Tesini and bio-medical engineer, Josh Wiesman have developed a new pacifier geometry that reduces the force caused by tongue movement and suction on specifically the upper palate.
Using finite element analysis, we have modeled a pacifier undergoing non-nutritive sucking against the upper palate of an infant and analyzed the deformations of the traditional Soothie brand and newly designed Tommee Tippee pacifiers. Though studies on the effects of non-nutritive pacifier sucking in infants are not definitive, there is a high possibility that prolonged pacifier use leads to cross bite or open bite in growing children.